Friendy Emotions
Friendy Emotions is an app that helps your kids to manage their feelings. Based on the real-life doll Friendy helping kids in more than 500 kindergardens all-over Skandinavia, it is now available for you too.
Read more: Friendy Emotions
Animal Tiles for Kids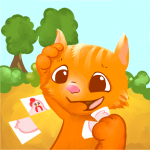 Animal Tiles for Kids is a game designed to help your children recognize patterns, solve puzzles and have fun. Collect the tiled image correctly! Currently available for iPhone, iPad and Windows Phone 7. Interested? No more words, just check out the video below:
Read more: on iPhone version and iPad version
Moo for Kids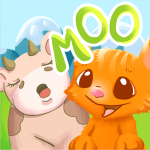 Do you want your child to develop associative thinking and learn different animals? Do you need a minute for a break? Do you want to have some fun together? Then Moo for Kids is for YOUR kids. Moo for Kids is available on iPad (FREE!), iPhone and Windows Phone 7. Below are the videos of the apps in action:
iPad:
Read more on iPhone version of the game and on iPad version of the game.