We are all stressed in our crazily fast world. It is not surprising that so many people experience emotional and psychological problems every day. We don't know how to overcome them, how to understand and help others, even how to understand and help ourselves. What about our kids then? Can we help at least them? You can and this is how.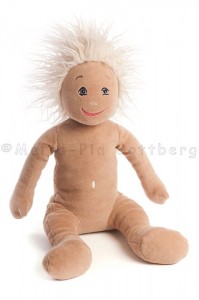 Psychology of feelings
Our communication with the others, good relationships and conflict managing in the end are all based on a "simple" understanding of ourselves and our own emotions. Only after you understand what does it mean to be sad can you understand what a crying friend feels. Only after you understand what does it mean to be angry, can you help someone else to calm down. And what's important is that experiencing a feeling does not mean that we understand it.
How often are we trying to hide from our own feelings? Aren't you sometimes just afraid of them? I can easily remember myself trying to get rid of sadness the other day. We try to escape it, forget it, hide the feeling deep inside us. And I am sure you have lots of similar examples yourself.
What about trying to embrace it, telling the others and ourselves in the first place that we experience it and then overcoming it much easier instead? The same goes with being angry, scared, discontent – you name it…
How can we teach our kids to do that? Of course, by talking to them. Telling them that we experience lots of feelings everyday and that it is normal to have those feelings. We can't just hide from them. We can't just ignore them. We need to learn to deal with them. And how to do that? To make these conversations easier, to convert them into a game a EQ-doll was created.
 EQ-doll
There is an amazing toy helping little kids to get to know and manage their feelings. It is used in a number of kindergartens all around Sweden and has won a great acceptance from children, teachers and parents. After a couple of weeks playing with the toy, children learn how to deal with their emotions, how to get around them and how to accept them. The toy is called EQ-doll and is produced by a Swedish company Mental Picture that we are collaborating with. Let us introduce it: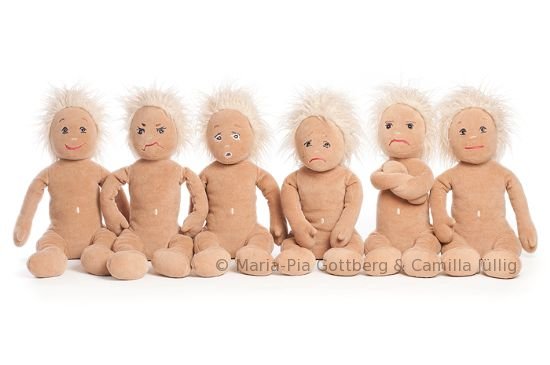 It all spins around 6 basic feelings that everyone experiences – anger, sadness, fear, joy, discontent and calmness. The same character – different emotions. The toy lets your imagination fly – from just talking with your kids about it to drawing it, mimicking the feelings, trying to calm the toy down and coming up with possible situations where the feelings occur. It all helps the kids to take these certain emotions apart, understand their nature and learn to deal with each.
That's all great, but I don't have this toy!
It's all good, it is becoming an app!
The greatest thing is that EQ-doll is becoming an app! We have been mentioning it now and then, but now we can tell it loud. We have started to develop this brand new application and it is going to be ready in October. Up until that there will be quite a bit of work for us, but we are aiming in creating a great and cute app that will actually make a difference in your life. It is a great opportunity to try an exciting method that works and helps your kids.
It is hard to tell everything in just one post – and there is certainly much more to tell. In the future we will ask our friend and the main creator of EQ-doll Maria-Pia to tell us more and to give more insight into how it works, why it is so important and how you can get the best of it for your children.
Want to hear it? Like us on Facebook or subscribe to our newsletter – you will not miss a thing!
All images used in this post are copyright of Mental Picture and Millinimbus.