We are exited to announce that today we have updated the "Lite" versions of two our apps – Moo for Kids Lite and Animal Tiles for Kids Lite. We have been waiting for this for a long time and now it is there to show you the real potential of the full versions. Let's discuss and take a look at each of the apps!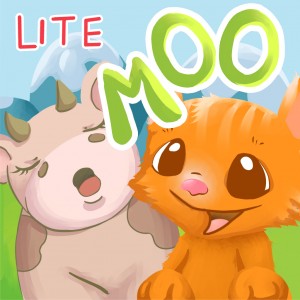 This is a free app aiming to show you a preview of the Moo for Kids iPhone game. Its flow, animations and graphics are exactly the same as of the full game with the only limitation of 3 animals instead of 20.
The game is easy and fun to play, it is suitable for the toddlers and kids of 2-3 years old. Guess which animal said "Moo" and smile!
You can see how it actually works in the video below (just a note – the video is showing a full version):
Just download it here!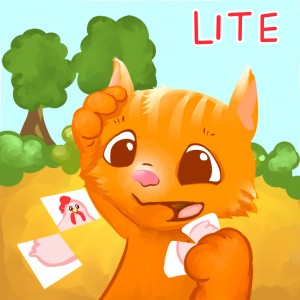 This is another free app that we have. Here kids are collecting little puzzles in order to see the animal show! The game was designed to help kids to improve fine motor skills, logical thinking and problem solving skills. And to have fun too!
Let us show you a preview video of the app (and again – it is a preview of the full app, but you will get the idea):
Yeah, please enjoy them and have a great time with your kids! The apps are totally free and you can download them in the iTunes – Moo for Kids Lite and Animal Tiles for Kids Lite.
By the way, a kind reminder that we are running a crowd-funding campaign! Please support us and get the payback yourself! Thank you!