We have special sentiments towards "Moo for Kids" app. It was our first app, it allowed us to learn important lessons, it gave us the joy of first downloads and it is a great fun for small kids. Now we have even better news. Fully updated and animated iPad app Moo for Kids HD is released. And we wanted to give you a small present – it is free!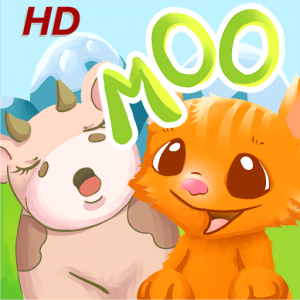 Moo for Kids HD is an iPad version of our old good friend, iPhone app Moo for Kids. It also has two parts – learning and guessing. Your kids will explore a wonderful world of nature and listen to the real animal sounds. After this they will play a game trying to guess, which animal made a particular sound – "moo", "wow-wow" or "meow". This will help them to develop associative thinking, fine motor skills and memory. All being a great fun at the same time.
Of course, you would like to see it in action. Therefore, we have prepared a small video for you:
Don't wait. Moo for Kids HD is FREE. No strings attached, no hidden advertising or in-app purchases. Download it here! (Interested in an iPhone app instead? This is the link).
Let us know if you like it! Thanks!