If you are looking for the apps for your kids, then you are at the right place. Thanks for stopping by!
We are a team of passionate developers and parents who care to create the apps worth playing. The apps we created are for kids of age 1.5 to 5 years old. Let's take them one by one:
Friendy Emotions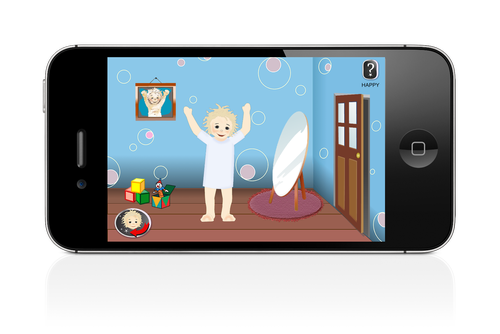 Friendy Emotions is our latest app that we are really proud of. It aims to help children learn about their feelings. The app is based on a real-life doll Friendy and was created in a close collaboration with the mental coach Maria-Pia Gottberg and designer Camilla Jullig. Friendy is used in more than 500 kindergardens in Skandinavia, and now is available to you as an app. The best effect is achieved if parents help children to explore the app. However kids can play by themselves too.
Animal Tiles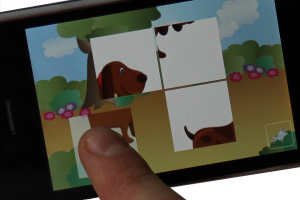 Animal Tiles for Kids is a puzzle game. Collect the scattered tiles of the animal and hear what it "says"! Kids have fun playing, develop eye-hand coordination and learn different animals. And the parents can simply sit back and relax for a while.
Moo for Kids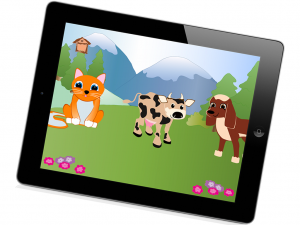 Moo for Kids. Our first app carefully crafted for the smallest kids. Your little one will learn different sounds the animals make, will solve small puzzles and enjoy the funny animations of the animals. It is very easy to use and navigate, therefore parents don't even need to help. Unless they want to.
Other topics you may be interested in
We thought you might be interested in some of the articles that we have written. Hopefully they can help you to select the right app, improve your relationship with the kids and to have more fun together. We recommend you to take a look at the following:
Helping kids to manage their feelings
Is it necessary to participate when kids are playing with apps
Are they old enough?
Positive sides of playing
Stay in touch!
We hope that you have got a great start here! Further more you can always connect and contact us:
Subscribe to our newsletter:

Or just write us to support [at] appsandkids.com
Will be waiting to see you here again!