How to entertain a kid? Give him a good game!
And we will create it during the 24 hours Business Camp – app for children to play on Windows Phone 7.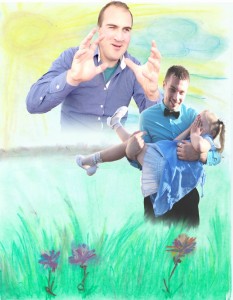 Why application for children?
Such application is a perfect toy, a great learning tool. And it is fun for kids!
Idea of our app is simple – we show the child pictures of different animals. If he touches a picture, the animal makes a sound. The child smiles, learns different animals, develops associative thinking.
The second part of the game is the opposite – we show several pictures of animals, and make a sound. Guess, which animal was that? If you do, he will dance for you! And this is time for a great laugh.
We often try to entertain and teach children in a similar way – show them pictures in the book and make noises, buy toys making funny sounds. Let's do the same in the mobile game!
Why windows phone?
Windows Phones 7 was launched in Sweden recently. That is a new great market and opportunity. We are eager to take it and create some good apps! It is time to start creating them in Sweden!